SD Voyager: Meet Houston Max of Bindle Bottle in Encinitas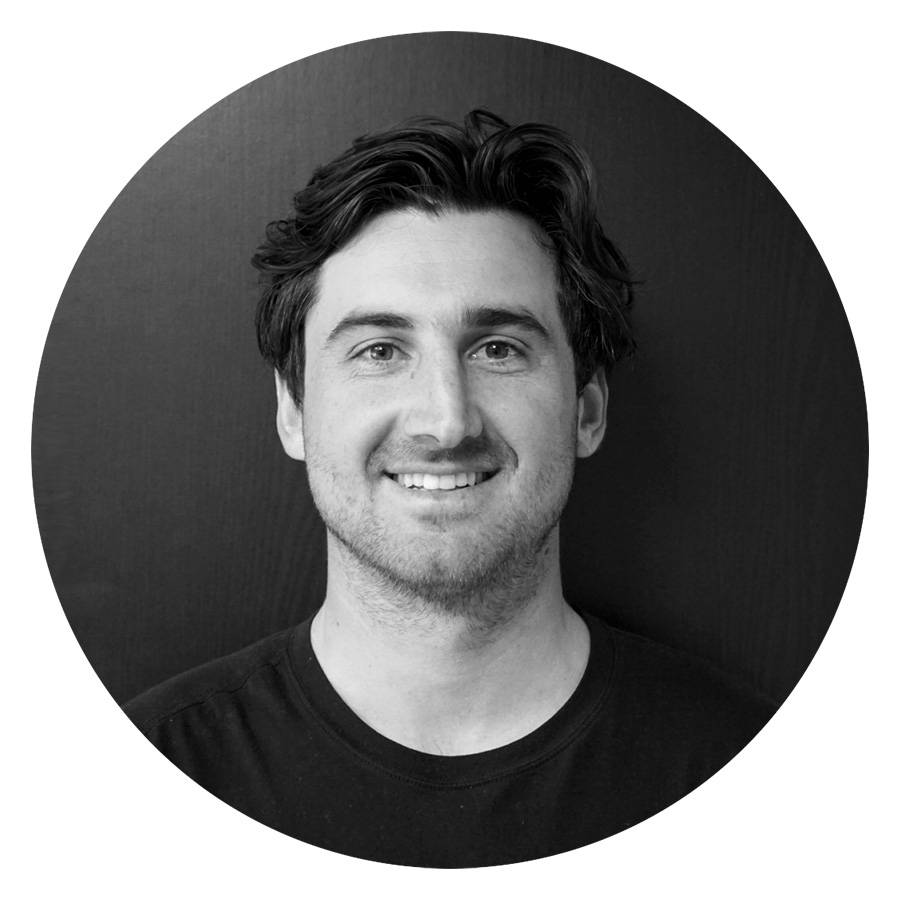 Houston, let's start with your story. We'd love to hear how you got started and how the journey has been so far.
Growing up close to the beach has strongly contributed to my love of the outdoors, and almost any outdoor activity. As I would head out of the house each day, I began to notice a pattern: I would have my water bottle with me, as well as and a handful of daily items such as keys and a wallet. And more often than not, the boardshorts I was wearing or the yoga pants worn by my friends were ill-equipped for the task of keeping my stuff safe and organized. That's when it dawned on me to create a storage compartment inside my everyday bottle.
For the remainder of the year, I kept this idea in the back of my head and continued to notice more and more use cases where a storage compartment in a water bottle would be extremely beneficial: gym goers, yogis, casual bike rides, concerts, a day at the beach, etc. I made a promise to myself that I would pursue this idea in 2016.
Quite honestly, I had no idea where to start. First, I searched through a few overseas distributor websites for design inspiration, then took a leap by hiring a contractor in China to help get things started. Despite my best efforts to explain this crazy idea to someone who barely spoke English, the language barrier was too much. Six months and several hundred dollars later, I had to throw the towel in. My focus then turned stateside to develop the first prototype. Eight months into this venture, their factory deemed the project too complex. With time and money dwindling by the day, I made several calls over the next couple of weeks and received an equal number of "NOs" when I asked if they would work on the project. I finally found a smaller company in the Bay Area that accepted my project, and immediately started seeing designs and drawings that I loved. My idea was coming to life but I needed a prototype ASAP so I could apply for a patent. The factory had to create custom molds since this was a brand-new product, so I plunged further into credit card debt to fund it all. Nothing to lose, right?
The prototype was far from excellent, but it was something to show people and acted as my MVP when I would ask for feedback or explain the idea. It also became the template for our patent application.
A few months later, I partnered with Dane Chapin and Charlie Crisan to create Bindle Bottle LLC. Dane is a successful "serial entrepreneur" with a fantastic track record, and Charlie possesses a sharp business acumen and excels in areas that complement my skill set perfectly. We work great together. Step one was to figure out ways to improve the current design for consumers while ensuring it could be produced efficiently. A few months later, a new prototype arrived, and we knew we had something. That new prototype is essentially the same bottle we took to market: vacuum-insulated to keep your drink hot or cold, a credit card-sized storage compartment with room for keys or other items, and 24 fl. oz. of beverage capacity.
We decided to launch a Kickstarter Campaign in September 2017. This would help fund our first round of inventory. We ended up surpassing our goal by 156% and raised over $45,000 when it was all said and done. Our first shipment arrived in early December and we worked around the clock fulfill all the Kickstarter orders before the Holidays.
We officially launched our e-commerce website on January 15, 2018, and started running a few digital advertising campaigns, while Charlie and I hit the streets to begin spreading the word. We attended farmers markets, street fairs, wine tastings, and surf expos. Our first big break came at Housewares Show in Chicago, where we were the lucky recipients of a free booth in the "Design Debut" category. This led us to meet our first major retailer, Francesca's, who has over 800 stores across the US and has the perfect consumer for Bindle Bottle. We also received some recognition from a few members of 'O, The Oprah Magazine' which ultimately led to Bindle being featured on Oprah's Favorite Things List 2018 – which has been truly a life to change for us.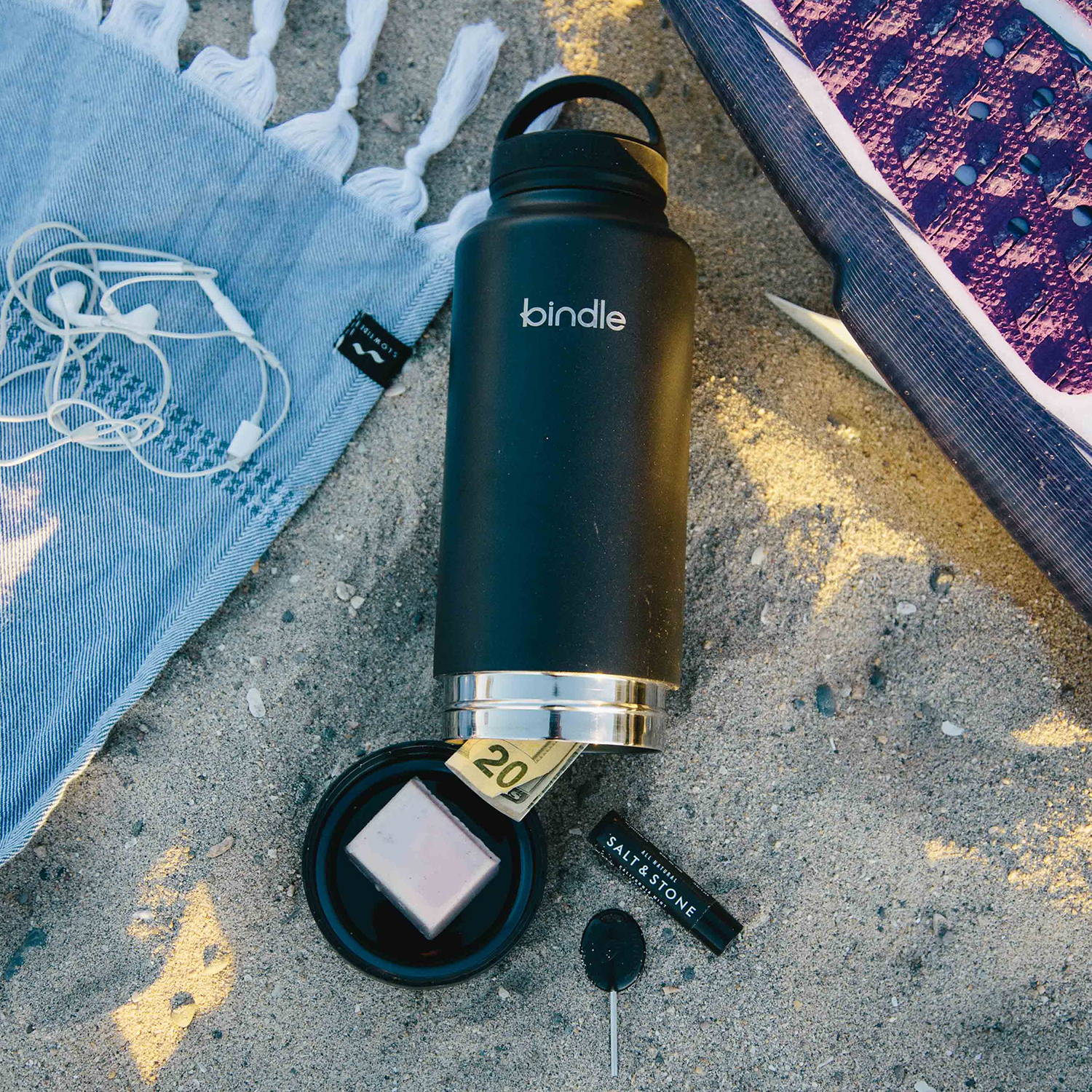 Overall, has it been relatively smooth? If not, what were some of the struggles along the way?
One of the first struggles we faced was finding a manufacturer that had the capacity and capabilities to produce Bindle, the world's first fully-insulated bottle with integrated storage. We met with several manufacturers because we wanted to make absolutely sure that we were bringing high quality and superior bottle to the market, and we can now proudly stand behind over 70 five-star reviews that laud the excellent craftsmanship of our product. Since Bindle Bottle is the first-to-market product, it has been a challenge of educating customers and explaining the problems that Bindle Bottle solves. Capturing all of Bindle Bottles benefits and features in a single photo that is clear to the customer has been difficult. Online shoppers move quickly and we wanted to make sure we were producing "scroll-stopping' content that catches the shopper's eye.
We received an overwhelming amount of orders after being announced as one of Oprah's Favorite Things for 2018. We made a few best-guesses at the impact it would have on our business before the magazine was released, but we still under-forecasted by a quite a bit. When the orders started rolling in, it almost didn't look real and we were on cloud 9. But on the flip side of that coin, there was a lot of work to be done! From customer service, to supply chain, re-orders, international shipping, and everything in between, we had to handle it. All in all, we feel like our customers had a great experience with us, and more importantly, with their new Bindles.  
Please tell us about Bindle Bottle.

Bindle Bottle is the world's first fully-insulated bottle with integrated storage. Each bottle is made from highly durable 18/8 Kitchen Grade Stainless Steel and is BPA-free. It has double-walled & vacuum-insulated technology to keep your favorite drink hot or cold for hours while keeping the surface of the bottle "sweat-free." Bindle offers 24 fl. oz. beverage capacity, and unscrewing the bottom of the bottle reveals a stealthy dry-storage compartment for your car keys, headphones, protein bar, or other any other valuables you might find yourself with that day. We specialize in web sales via our e-commerce site, bindlebottle.com. You can also find us on Amazon or at a few of our select retailers. We pride ourselves on product quality and outstanding customer service. Our eye for innovation will not stop with Bindle Bottle – we have more ideas that we hope to bring to life in 2019!
If you had to go back in time and start over, would you have done anything differently?

The process of developing a prototype and finding a partner that had the capability to manufacture Bindle was the most timely and expensive part of this journey. I maxed out both my credit cards, was told "this is impossible" several times, and had many sleepless nights with no guarantee of knowing that the prototype would work or meet our standards. In hindsight, it would have been nice to skip that process, but like they say: if it was that easy, then everyone would do it. January 16, 2019 marks our one-year anniversary as a business. I could not be happier with how the past 12 months have gone. We soared past our goal on Kickstarter, landed Bindle Bottle in several retail stores, partnered with my Alma Mater, USC, to create custom bottles for their Entrepreneurship program, and were featured by Oprah. We have received media hits from a handful of big-time outlets such as USA Today, BuzzFeed, Yahoo!, AFAR, E! Online, Pop Sugar, and Men's Journal. Looking back, there are a few things we could have done differently, but the path we took got us to where we are today, and I wouldn't trade it for anything.