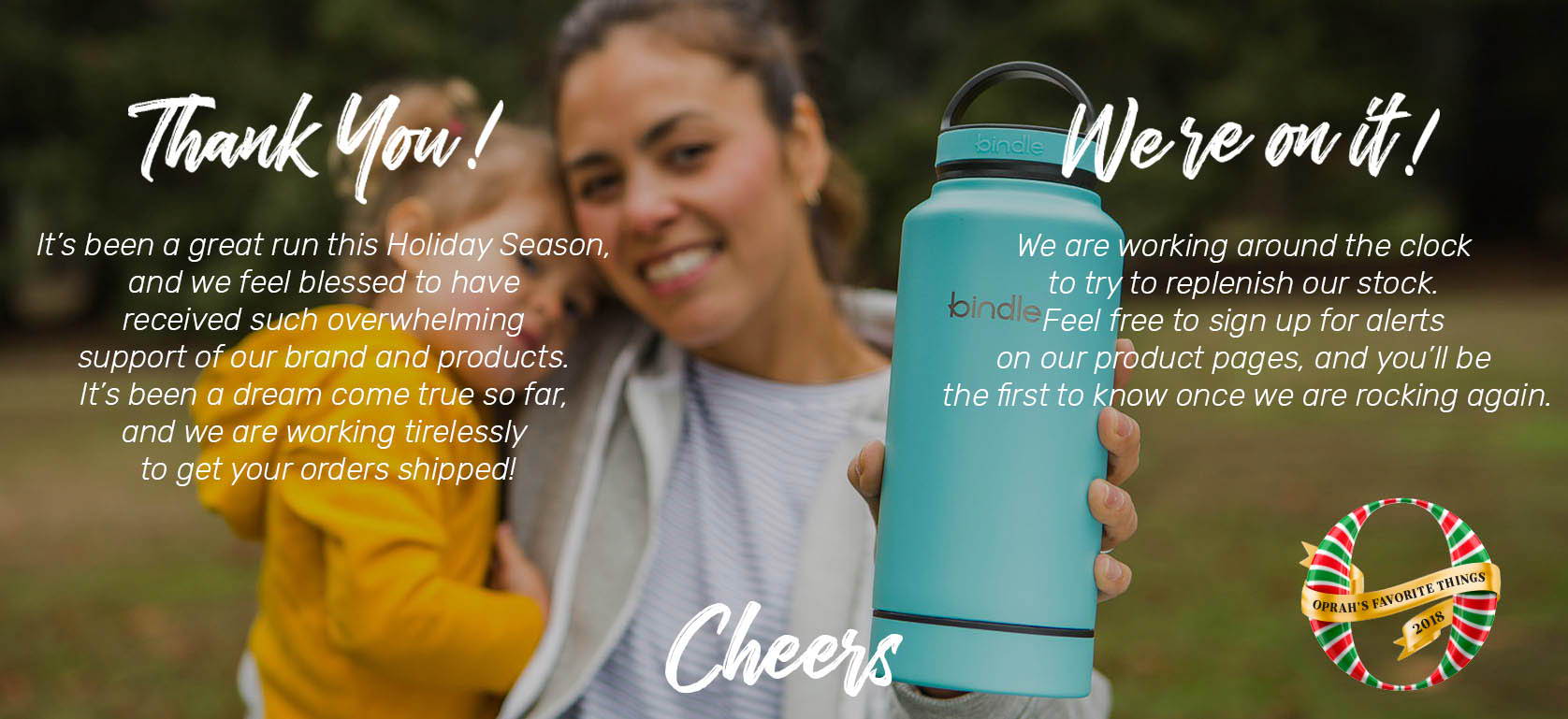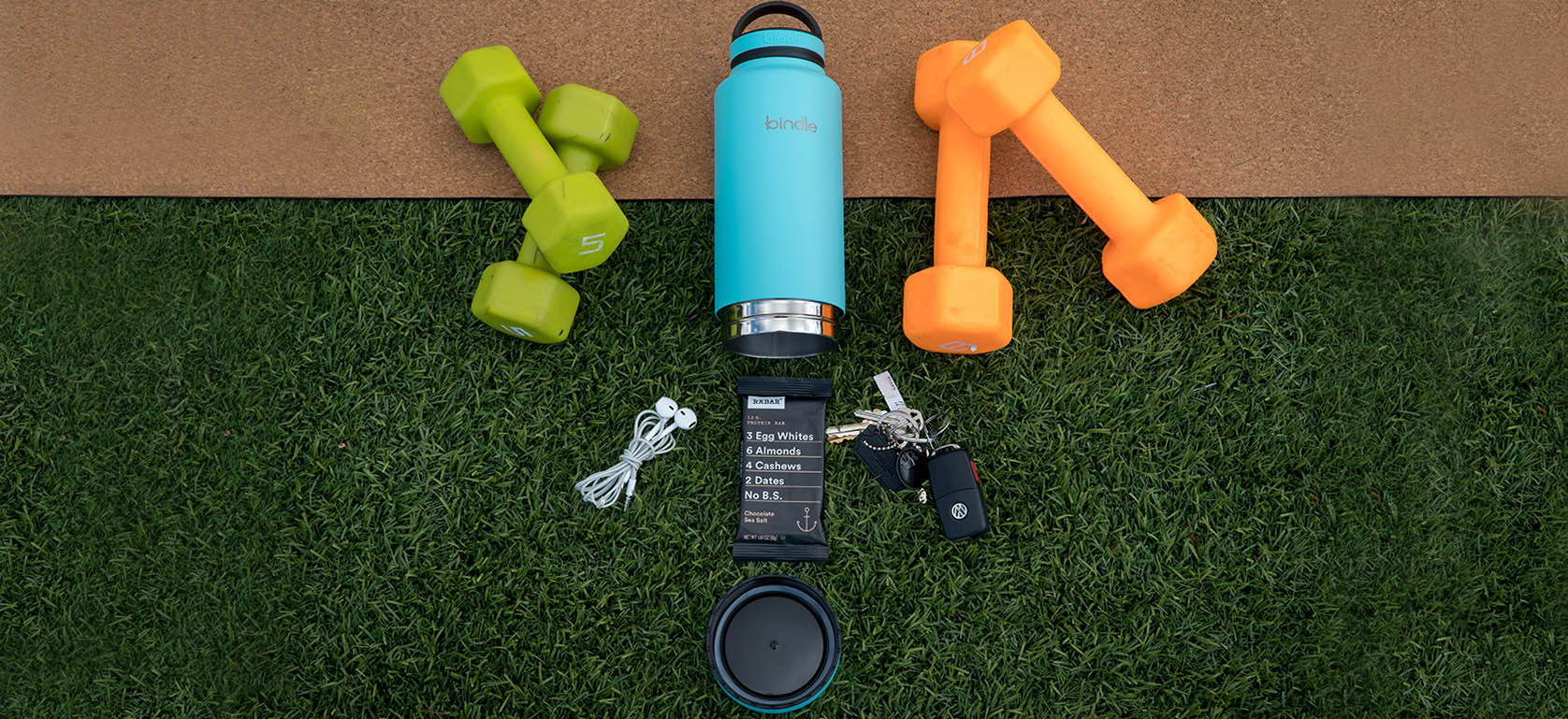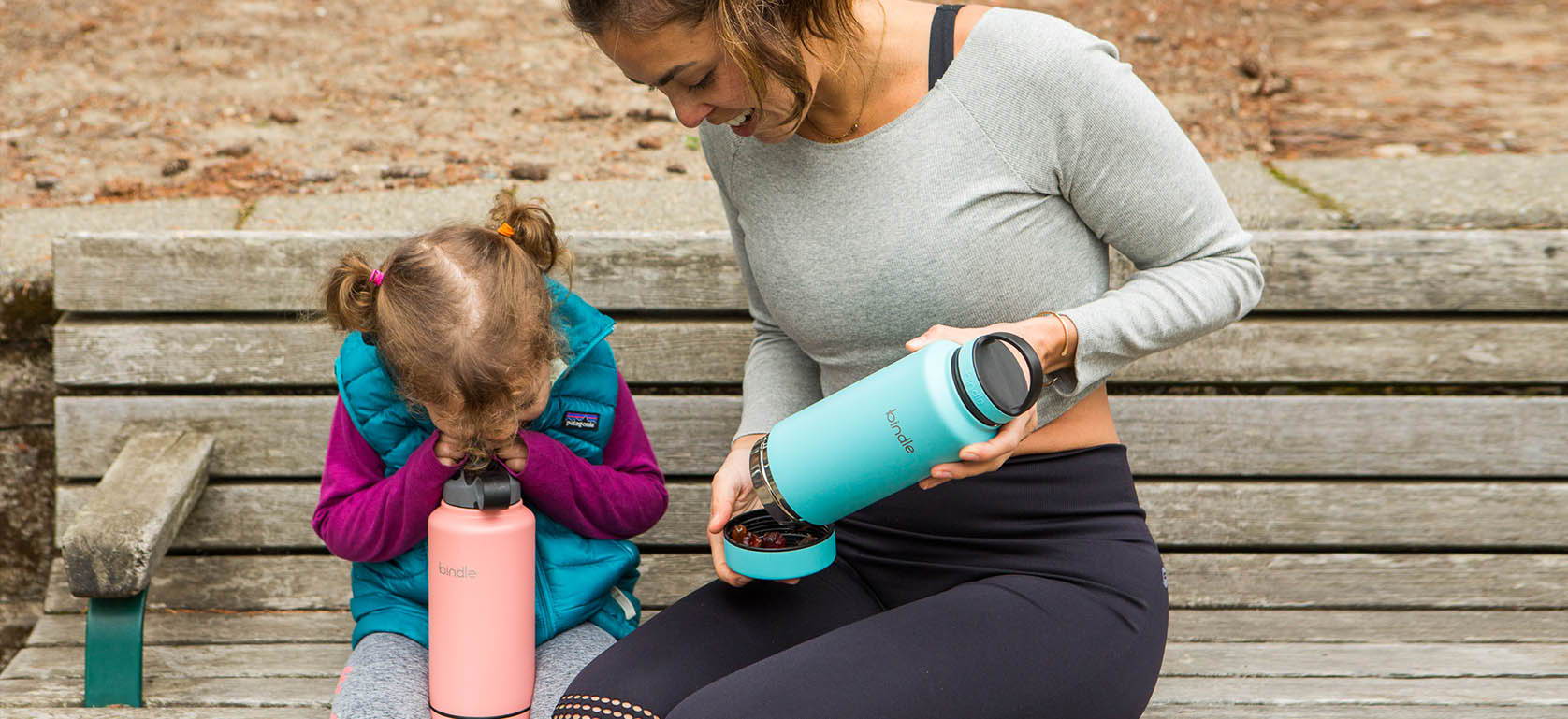 As Oprah says in the December issue of O, The Oprah Magazine ,
"Never mind that these bottles keep drinks hot or cold. They actually stash keys, a credit card, and money in the hidden compartment at the bottom. Bye-bye, heavy-bag-schlepping!"
Find us in Oprah's Favorite Things Eco-Friendly Gift Guide & 50 under $50 Gifts!
Bindle Bottle is proud to be featured in Oprah's Favorite Things 2018. Our 2-in-1 stylish and convenient design combines 24 fl. oz. of beverage bliss with a sleek integrated storage compartment for your daily goodies. The perfect companion for a day at the office or a trip around town, don't leave home without your Bindle Bottle!
Finally, a bottle that does it all.
24oz of your favorite drink & room to stash your stuff!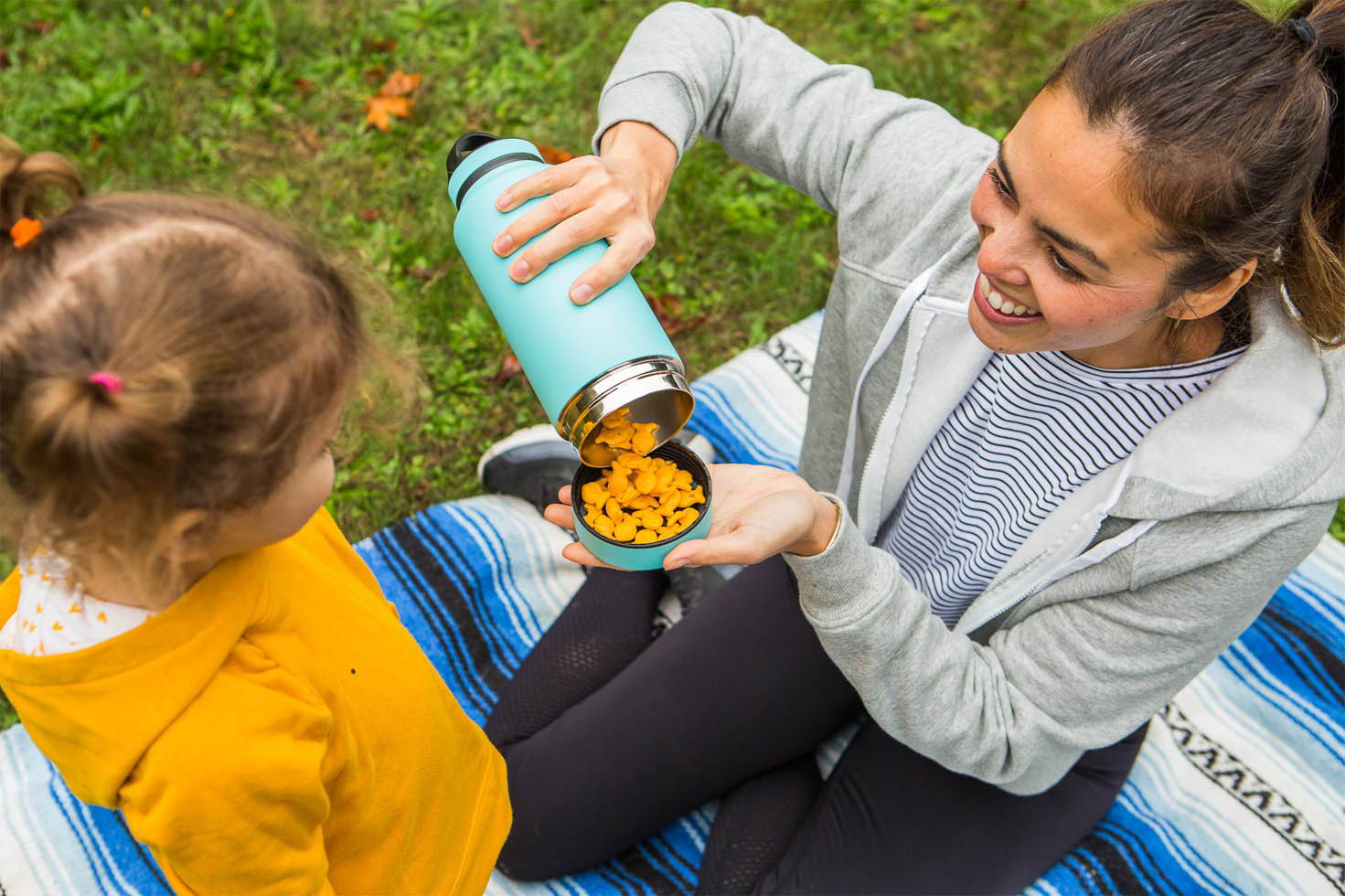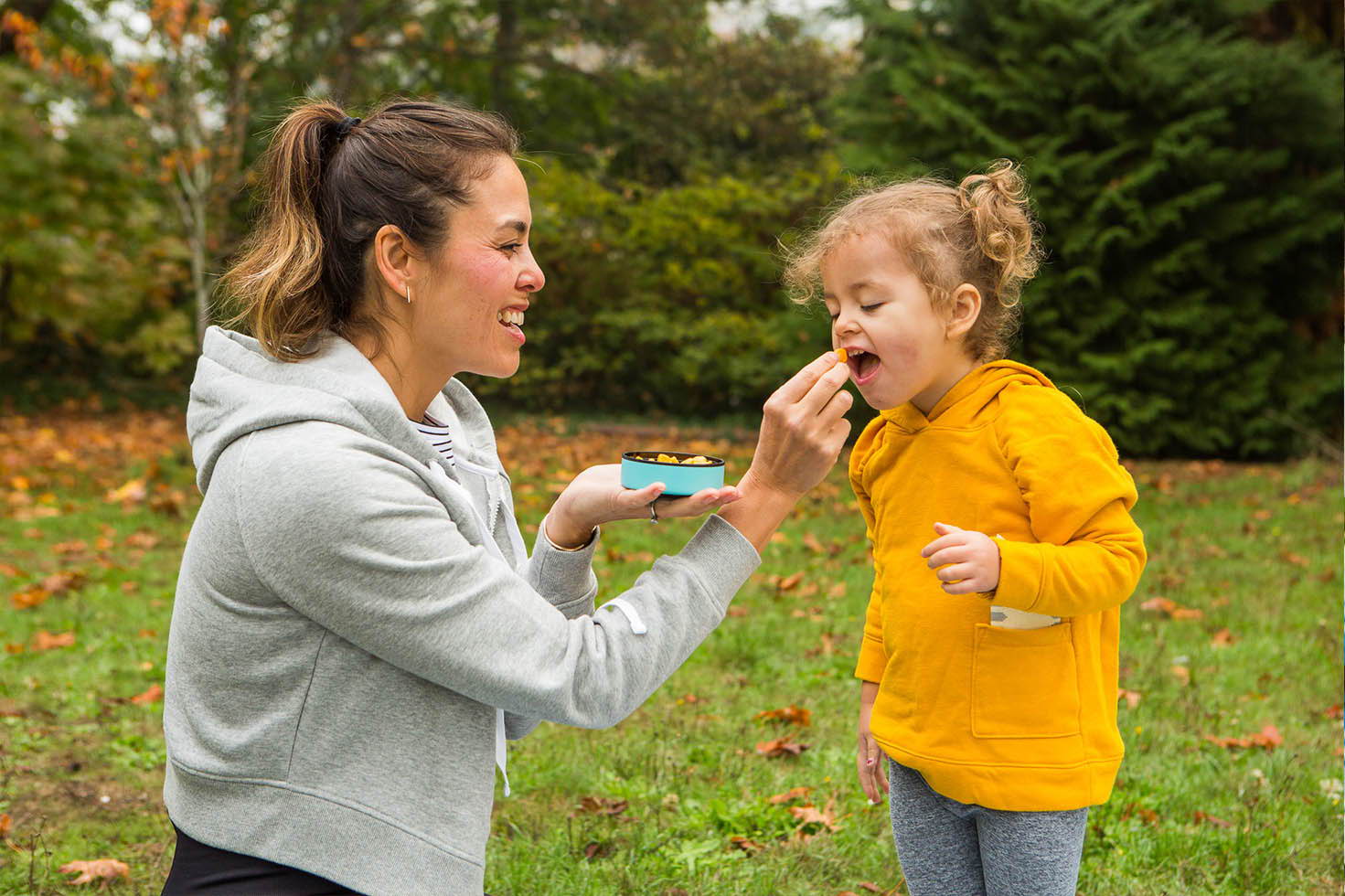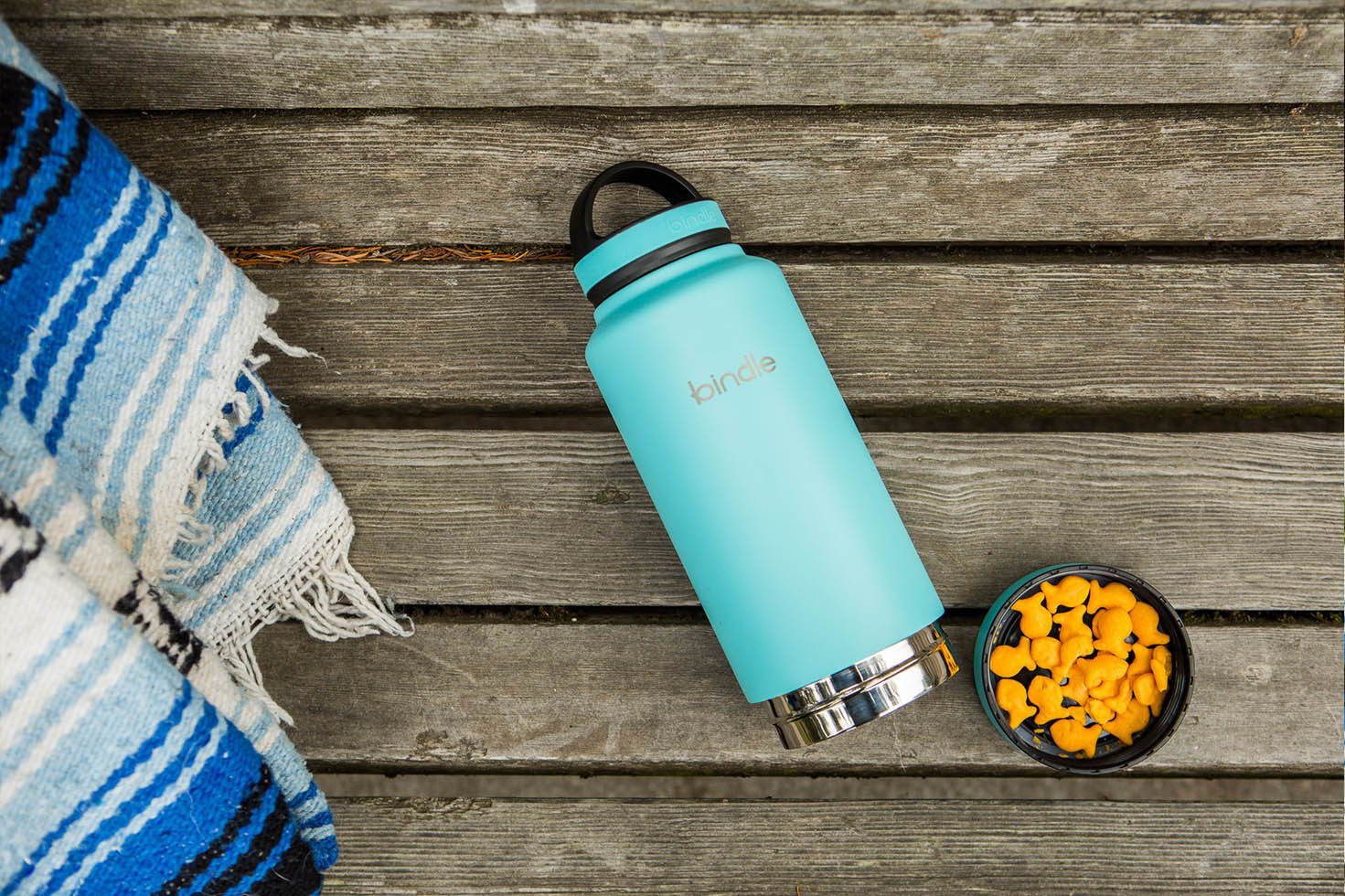 Check out our favorite Sip & Stash combo's
Sip: sports drink or ice water
Stash: protein bar and car keys
Sip: iced coffee
Stash: headphones, cash, cards
Sip: your favorite beer
Stash: snacks or key fob
Sip: hot coffee
Stash: portable charger and USB stick
Sip: wine
Stash: dog treats
Sip: hot cocoa
Stash: candy
Sip: ice water
Stash: granola bar
Sip: mixer
Stash: airplane mini-flasks
Sip: hot tea
Stash: "herbs" and spices
Heading to the park with two kids in-tow -- water, sunscreen, snacks? Adjust for winter: Treating the kiddos to hot chocolate and (surprise!) marshmallows after school? Or running into the gym with your hands full -- ID, keys, headphones and water? We've got you – and your belongings – covered, just pop them into the secret storage compartment and go.

Just because you're breaking a sweat at the gym, doesn't mean your water bottle needs to. Bindle Bottle's dual-walled technology keeps the outside of the insulated bottle "sweat-free" while maintaining temperature for hours.
Hot coffee or tea? Let's keep it that way. Ice cold water or your favorite adult beverage? We've got you – and your belongings – covered.
Wherever the day takes you, Bindle is your life in a bottle.