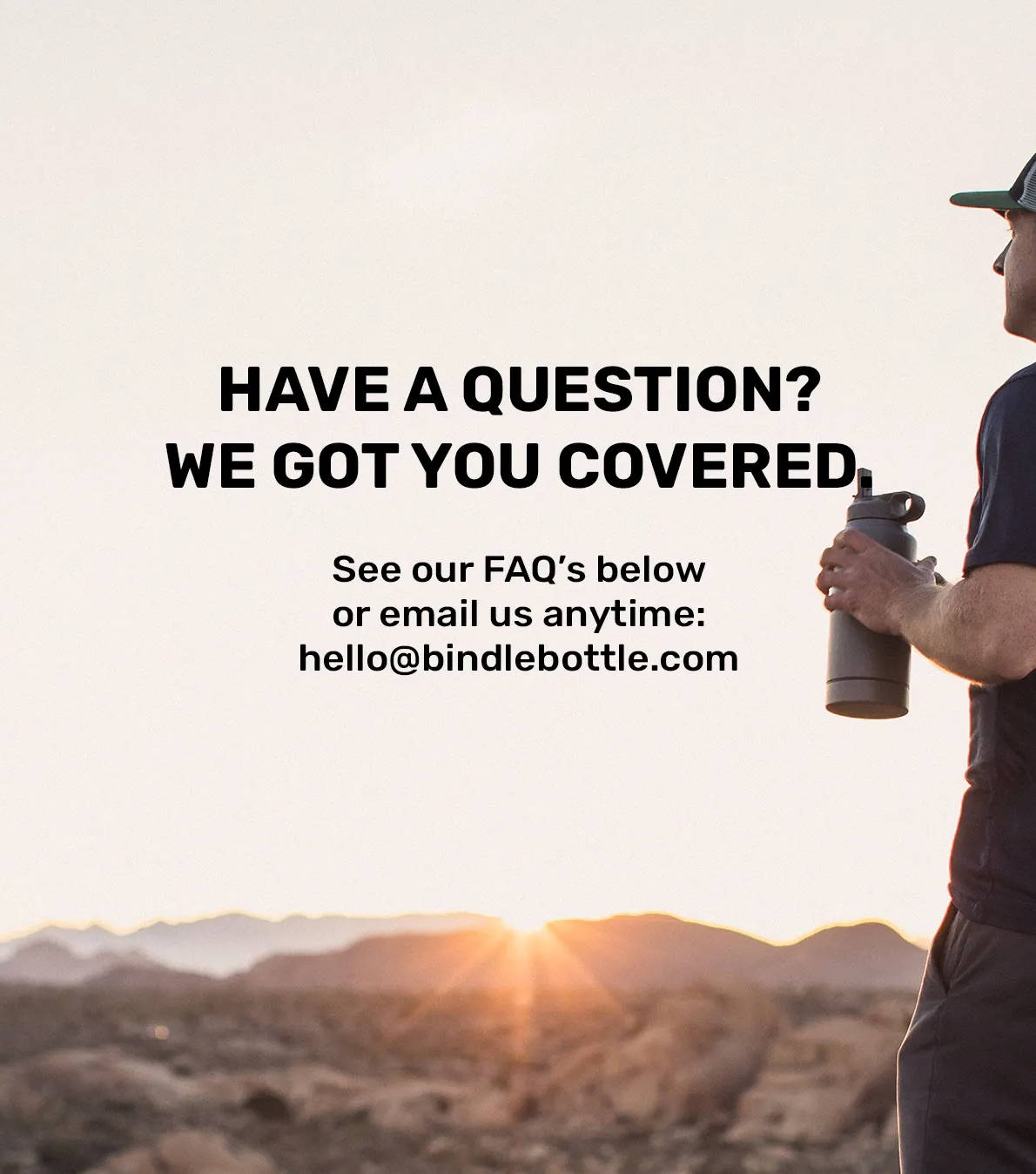 FREQUENTLY ASKED QUESTIONS
---
How Do I Return or Exchange My Order? 
Is your item damaged? Did you purchase Route Package Protection? If so, please report the issue with Route through the email you received from Route after placing your order, or by going to claims.route.com. 
If the above does not apply to you, please view our returns policy page for more info.
---
Lost, Stolen, or Damaged Products? 
If you added Route to your order, your package was insured from loss, damage, and theft. You can report an issue with Route through the email you receive from Route after placing your order, or by going to claims.route.com. 
---
What is Route Package Protection? 
Adding Route Package Protection to your order at checkout means that your order is protected against being lost, damaged, or stolen. In the unfortunate instance that you experience one of these inconveniences, you can report an issue with Route and they will work with you to make sure you get the resolution you prefer.
Purchased Route Protect and need to file a shipping issue? File here
---
Where are Bindle Bottles Made? 
Bindle Bottles are designed in Encinitas, California and manufactured in Asia. As much as we'd love to manufacture our bottles in the USA, the logistics of manufacturing a stainless steel water bottle in America are out of this world and extremely cost-prohibitive. As a small startup with with no venture capital, we had no choice except to manufacture in Asia. However, we made sure to conduct extensive research to ensure our bottles are made from the best of materials and with precise and ethical manufacturing practices.
---
What are Bindle Bottle's Made of? 
Bindle Bottle's are made from 18/8 pro-grade stainless steel and 100% BPA free components.
---
What is PROPOSITION 65 and how does it relate to Bindle Bottle?
In 1986, California voters approved an initiative to address growing concerns about exposure to certain chemicals, which requires businesses to notify Californians about significant amounts of chemicals in products. This warning is for 13oz, 20oz, 24oz, 32oz Bindle Bottles: WARNING: This product can expose you to lead, which is known to the State of California to cause cancer and birth defects or other reproductive harm. For more information go to www.P65Warnings.ca.gov.
---
Can I put food in the Bindle Bottle storage compartment?
Food and snacks can be stored inside the storage compartment, however, we highly recommend putting the food inside of a food-safe container before stowing inside of the storage.
---
How much liquid do Bindle Bottle's ACTUALLY hold? 
---
---
Can my Bindle Bottle fit in a cup holder?
We designed the 20oz Slim Bindle to fit in ALL cupholders. The 24oz Bindle will fit in larger sized cup holders. If you're looking for a cup holder friendly option, then the 20oz Slim is the way to go.
---
How long can Bindle Bottle's keep my drink hot/cold for? 
Bindle Bottle's are double walled and vacuum insulated. They can keep drinks cold for 24 hours and hot for 12 hours.
---
Does the straw lid and coffee lid fit on each size bottle? 
---
Why doesn't my straw fit inside my bottle? 
The straw is made to fit both of our bottle sizes. If you have a 20oz Bindle Bottle, the straw should fit as is. If you have the 24oz Bindle Bottle, please use a pair of scissors to trim off 2 inches of the straw for a perfect fit.
---
How do I properly clean my Bindle? 
We recommend hand washing your Bindle with warm soapy water, before and after each use. Check out our cleaning and care page for more info.
---
---